Sierra Surf Music Camp
I teach guitar at this student camp every summer in the Sierras. Camp is on the grounds of the historic Donner Mine near Grass Valley and Lake Tahoe. Players of all ages and skill levels are invited to participate, learn, and create surf music in this
family-friendly environment. For more details, go to:
www.sierrasurfmusiccamp.org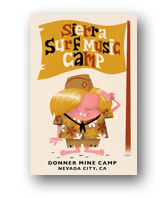 Southern California Surf Music, 1960-1966
from Arcadia Publishing. A pictorial history of the rise of surf music in Southern California in the years before The Beatles.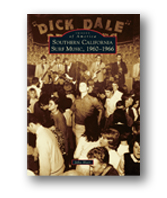 Sound of The Surf
The story of surf music. Co-producer of feature-length documentary. Coming soon.

More information here.
Forthcoming
"Illustrated Discography of Hot-Rod Music, 1961-1965," 2nd edition.
With Stephen McParland. Revised and greatly expanded (1st edition
pictured).